Been there. Done that.
Made the t-shirt.
It all started a decade or so ago, when my first Old English Sheepdog, Roofus, began competing in rally obedience – becoming the first OES to achieve RL3, with an AOE to boot!
Since then, I've competed in Agility, Barn Hunt, Nose/Scent Work, Disc Dog, Obedience, and spend pretty much all my free time competing in dog sports, hiking, kayaking, or just plain walking the dogs.
Every design in this online store was created and designed by this busy dog mom of five! They are all based on my personal experiences, with my sometimes obedient, and always entertaining, dogs.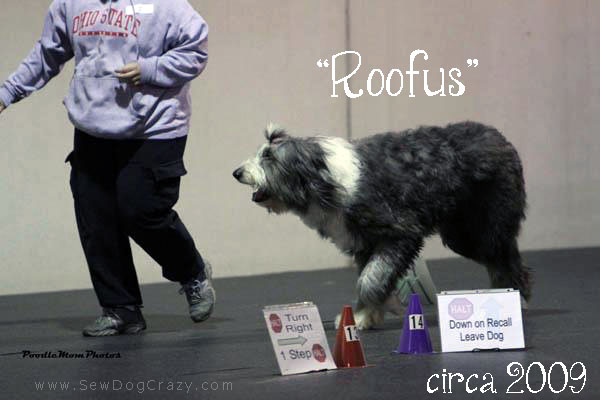 OUR FEATURE
Performance dogs are our passion.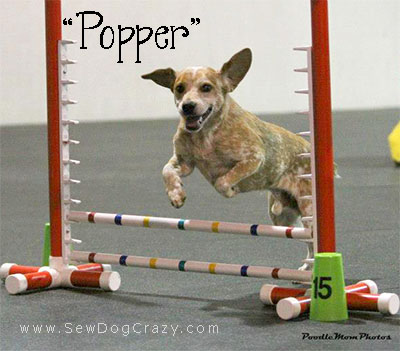 We know dog sports.
All my designs are based on my experiences with my dogs – both in the ring and out. We love dog sports, and we play most of them! Not many shirt designers can say the same!
Any dog can play.
I firmly believe any dog can be a performance dog – you just have to find the sport that makes your pup's heart sing. In this mentality, you'll find designs available in a wide assortment of dog breeds. Not just hounds enjoy scent work – and not just herding dogs live for agility! We celebrate all breeds at Sew Dog Crazy, because every single one is amazing.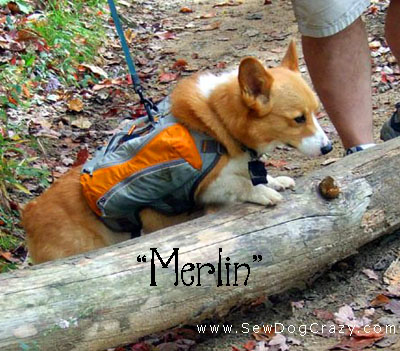 Made one-by-one, just for you!
When out vending, there are plenty of pre-made shirts and designs available for immediate purchase. But in my online store, each item is made when you order it. This allows me to personalize your items to suit your personality. Want a purple agility shirt with pink threads? No problem – I can do that! Feel your dog would look better in shades of blue? Sure thing! And even better, most personalization is free. How many other dog apparel designers can offer that?